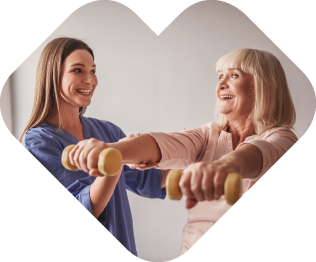 Our dedicated multi-disciplinary team has achieved particular renown for their devotion to achieving outstanding results through our outcome-oriented, individualized treatment programs.
We offer many hours of physical, occupational and speech therapy on a daily basis, 7 days a week. Each resident receives a custom recovery plan, designed to recover and maximize their independence when engaging in daily living activities.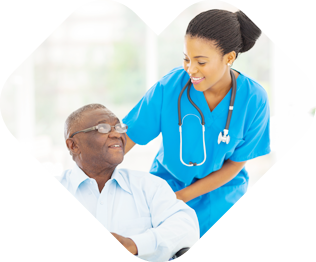 If your loved one is no longer able to remain at home, SLC provides a nurturing environment within which to help them live fully. Our nursing staff cares for each and every resident with a personal touch, treating them with proper dignity and warmth. Lakeside Center for Rehabilitation and Healing also provides numerous on-site care and grooming services, on an as-needed basis.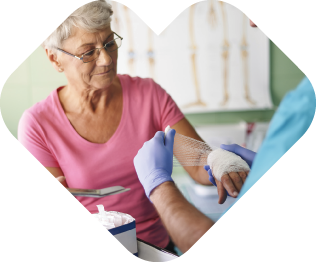 We offer a wide range of specialty services, aimed at addressing a variety of medical conditions. For residents with respiratory or pulmonary difficulties, our cardiopulmonary rehabilitation and respiratory therapy programs provide exercises, education, and support needed to to minimize risks and improve quality of life.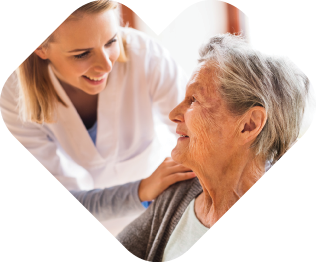 Complementary & Alternative Medicine
The National Center for Complementary and Alternative Medicine defines CAM as a "group of diverse medical and healthcare systems, practices and products that are not generally considered part of conventional medicine." Using CAM in conjunction with conventional medicine provides many benefits to our residents.
CAM practices include spiritual, emotional, personal energy and physical health techniques that often focus on prevention. At Lakeside Center for Rehabilitation and Healing, We have a Guided Imagery Therapist and Massage Therapist on staff, and our caregivers are trained to implement techniques – such as the usage of essential oils and different lights – in their day to day care.